Chiropractic Online session
In Japan it may still be some time before COVID-19 is contained. We believe that most people are trying to stay at home in order to help curb the spread of the virus. Some of you may be spending your day at home with physical pain and mental stress.
In response to this situation, we have decided to launch online chiropractic sessions so that you may obtain relief from pain and maintain or even improve your physical and mental health during this quarantine period -- from the safety of your own home. As always, I wish to dedicate my years of study and clinical experience in the service of supporting you in optimizing your well-being and achieving a healthier lifestyle.

conditions I can support
○Suffering from severe physical pain and want to improve by yourself at home
○Want to do some exercise, but don't know what is appropriate with your chronic pain
○Pre- and Post-natal mothers seeking a holistic approach to optimize their health
○People who have to stop doing rehabilitation due to quarantine
○Suffering physical or mental symptoms of stress
○Interested in developing a physical exercise routine, but finding it difficult to get motivated.
For the children
○Looking for a natural way to alleviate your child's symptoms of various neurodevelopmental conditions – PDD, ASD, ADHD, ADD, OCD, Tourette Syndrome, Dyslexia, etc.
○Seeking to maximize your child's potential through natural means.
In addition to stretching and physical exercise, I will also apply a functional neurology approach derived from the International Association of Functional Neurology and Rehabilitation (IAFNR) certified program, Childhood Developmental Learning Disabilities and Behavioral Disorders. Although this method was designed to treat children, it can be effectively adapted for people in every stage of life, as it is based on strengthening weaker areas of the brain in order to optimize brain function as a whole.

How to make a reservation
We take reservations by phone 03-3402-1654 or emailwelcome@sutohealingcenter.jp. During treatment sessions, I cannot accept calls, but please leave a message and I will get back to you as soon as possible.
New Clients
We ask everyone to complete our Chiropractic interview sheets(Please click to download the sheets) in advance. If you have a printer at your home, please print out the questions and respond to them. Then either scan the sheets or take photos of them and return them to the following email address: welcome@sutohealingcenter.jp. If you can digitally complete the PDF document, please do so and return it by email. If none of the above options are feasible, we can always send the documents through traditional post.
Fee, payment method and preparation
1. Treatment fee is 5,000 yen (including tax). We request advance payment by direct bank transfer or Paypal; otherwise we regret that we cannot book the session. Treatment time will be around 50 minutes, depending on your condition. If you require a receipt for insurance claim purposes, kindly advise us in advance.
2. Please install the Zoom or Skype application into your computer, tablet or mobile with a video camera.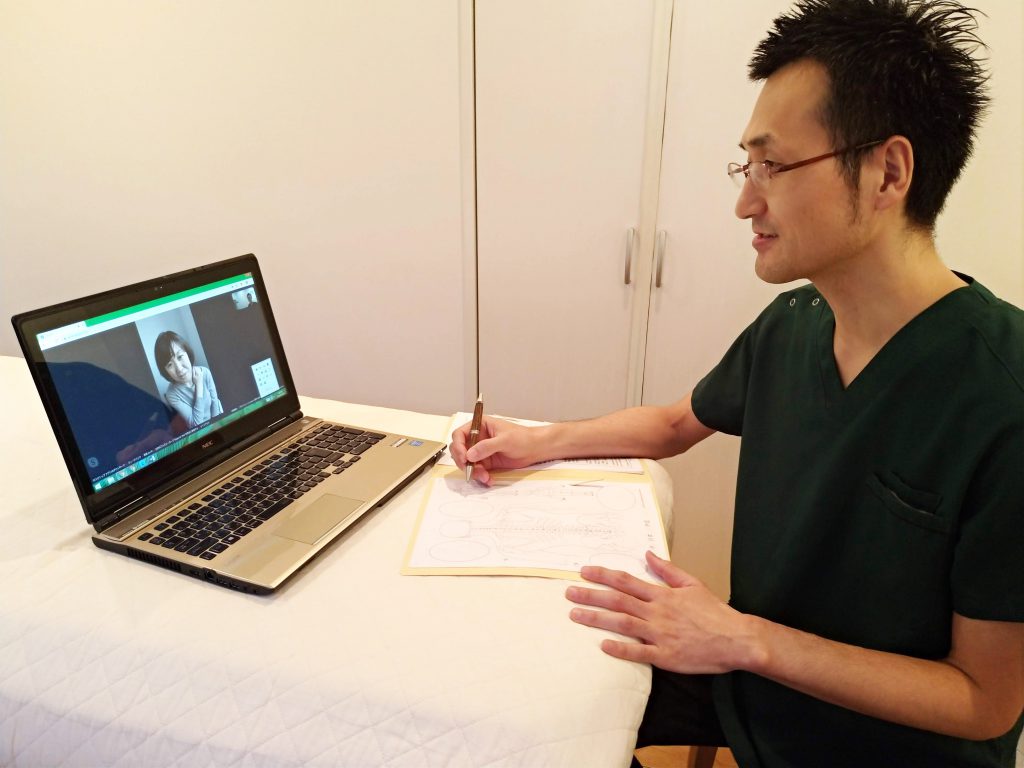 Procedure for online session
1. Around 9 a.m. on the day of your appointment, I will call to confirm the time as well as our current health condition (both yours and mine). If you are feeling ill or have a fever, we will postpone the appointment.
2. I will contact you at the scheduled time. Please be ready for the session: check your computer or device and internet connection, your clothes, etc.
3.Through our online consultation, I will confirm your condition. The assessment will include your verbal description of your symptoms as well as an observation of your movement, which I will evaluate from a functional neurology perspective -- which involves the balance of your muscle strength, stability and flexibility. If you are in pain, I will advise you to do icing or heating and give you instructions on how to improve your condition smoothly.
4. Based on the results of the assessment, I will introduce you to the most effective way to care for your body. During the session, I will demonstrate and teach you the stretches and exercises that will help make your body healthier than ever.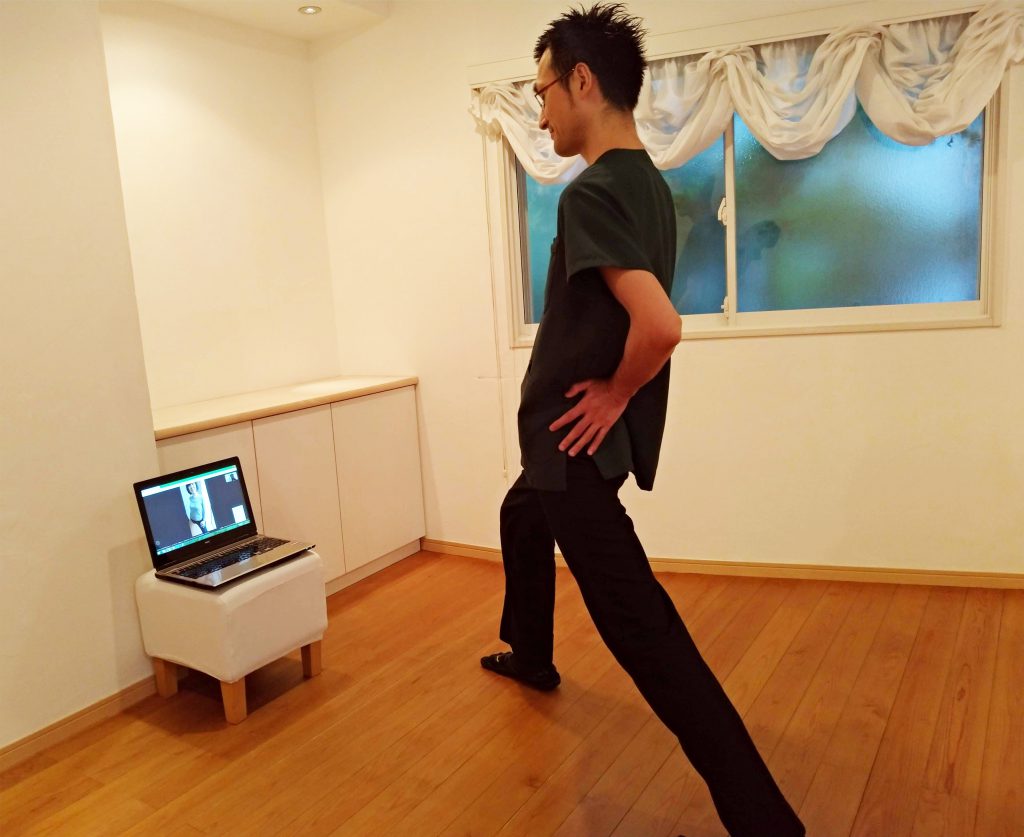 If you have any questions, please feel free to call me or send me an email.